We are proud to announce an exciting new partnership between Evexia Diagnostics and Wise and Well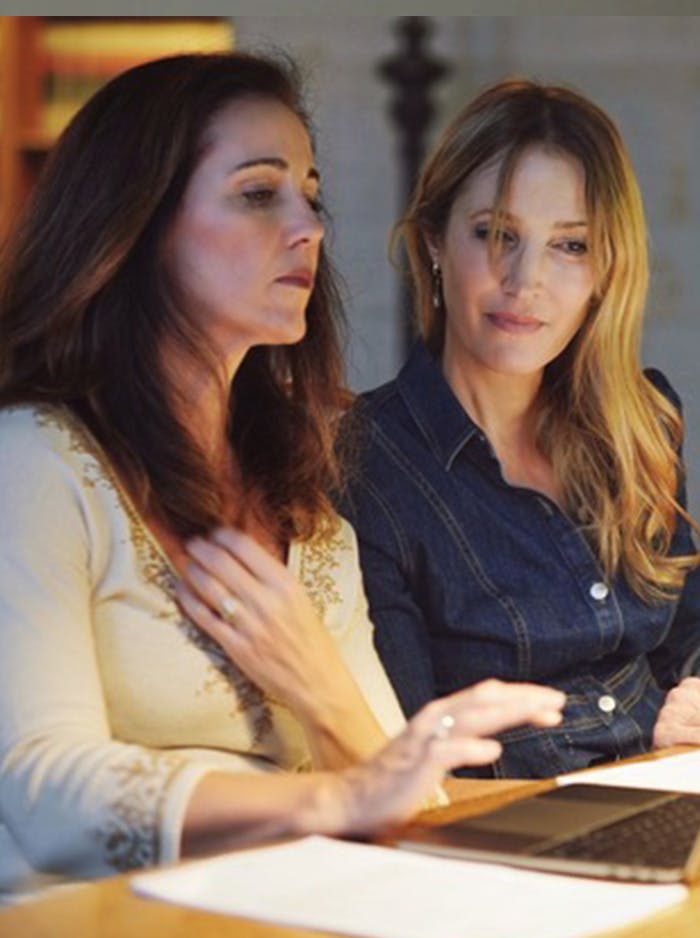 The Mastering Midlife Mentorship has been developed by midlife women, for midlife women, about midlife women, to teach on the science of how hormones change in midlife and what it means for metabolism, weight, mood, longevity, autoimmunity, gut health and more. We train practitioners to have fluency in the global physiologic imperatives that arise in midlife and how to guide their clients or patients towards health aging for their best chapter yet.
Customized panels ready for ordering
Evexia Complete Female Hormone Panel
Evexia Comprehensive Female Hormone Panel
Evexia Complete Male Hormone Panel
Evexia Comprehensive Male Hormone Panel
Evexia Complete Thyroid Panel
Evexia Premiere Thyroid Hormone Panel
Evexia Comprehensive Thyroid Hormone Panel
DUTCH Complete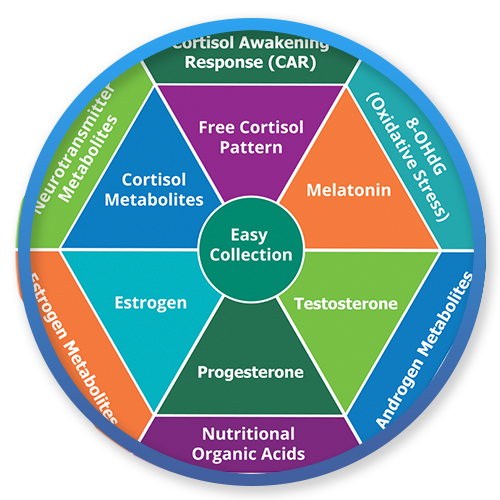 The Easiest Patient Collection: Patients collect just four or five dried urine samples over a 24-hour period. Dried samples are stable for several weeks making them convenient to ship worldwide.
Analytical and Clinical Validation: Precision Analytical's testing methods go through a rigorous validation process to verify accuracy, recovery, and linearity. We pride ourselves in relentlessly pursuing the most accurate and precise techniques available for testing. See the data on the next page to support the analytical and clinical validation of this powerful new testing model.
GI-Map (GI Microbial Assay Plus)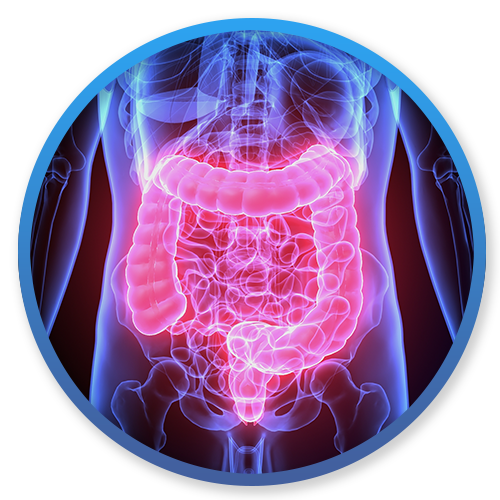 GI Microbial Assay Plus (GI-MAP™) is designed to assess a patient's microbiome from a single stool sample, with particular attention to microbes that cause disease or that disrupt normal microbial balance and contribute to perturbations in the GI flora and contribute to illness. Available with Zonulin.
Functional Health Report with Nutraceutical Recommendations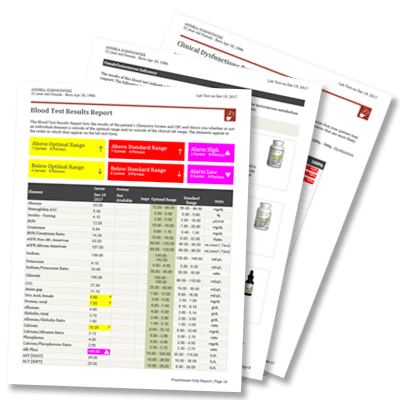 These FREE lab interpretation reports add value to your practice by providing you and your patients with easy-to-read reports that rank imbalances, provide explanations and possible causes for those imbalances, as well as provide evidence-based nutraceutical recommendations specifically targeted to each patient's unique biochemistry.
Client Success Team
Our live and knowledgable Client Success Team is available during extended business hours, Monday through Friday, 8 am – 8 pm ET via phone at 888-852-2723 or at [email protected]