June 1, 2023 | Wellness, Hormone
Dr. Jean K. Lawrence, CCN, MH, CFMP©, ND, NMD, PHD, DACBN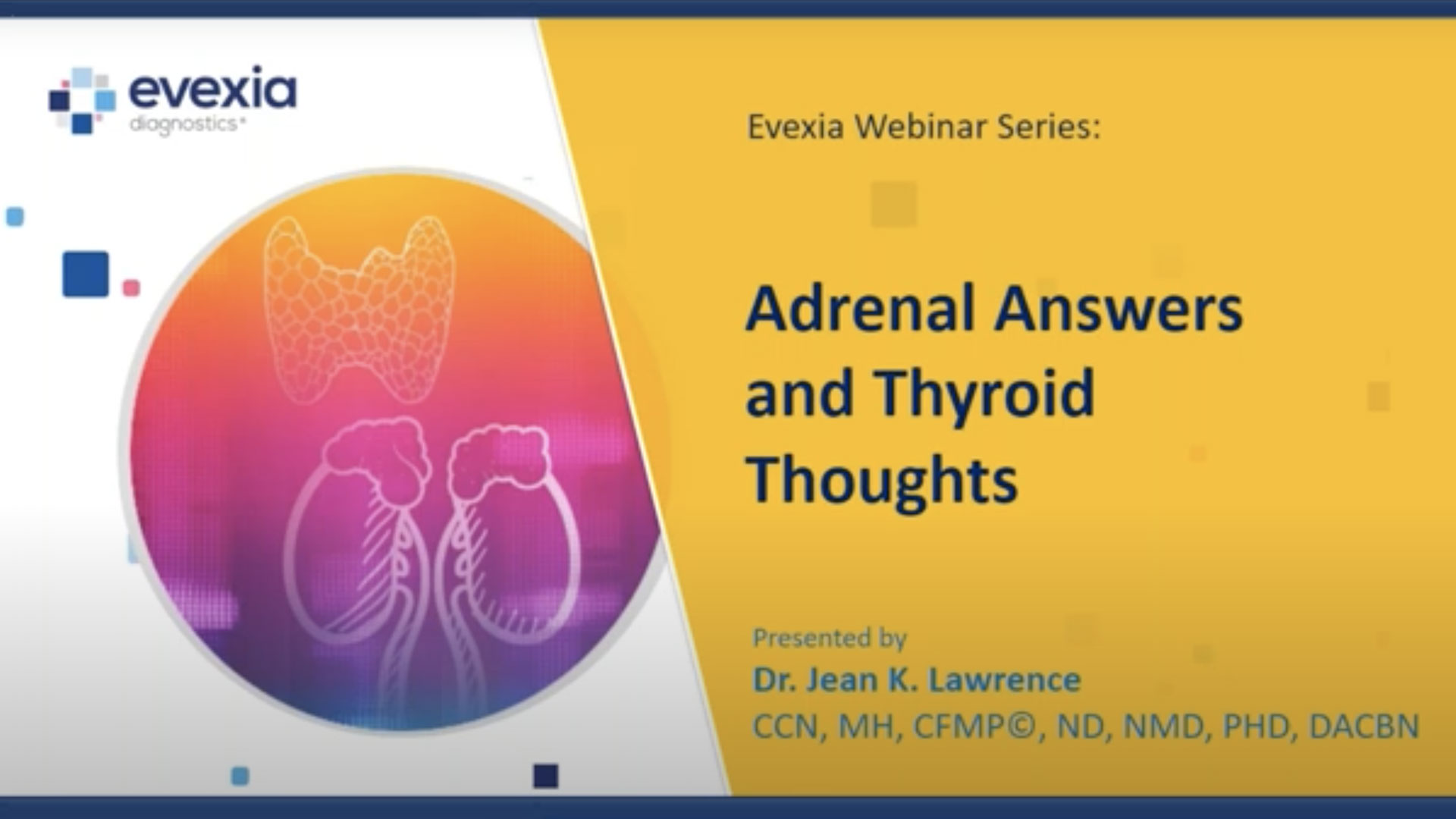 How many of your patients are struggling with adrenal issues or thyroid issues? How are these two glands connected? Find out about how one affects the other and the potential reasons you are still looking for answers with these patients.

DR. JEAN K. LAWRENCE, CCN, MH, CFMP©, ND, NMD, PHD, DACBN
Dr. Lawrence is a nationally recognized speaker on the subject of whole food nutrition and is a Certified Clinical Nutritionist, Master Herbalist, Certified Functional Medicine Practitioner©, Doctor of Naturopathy, Doctor of Naturopathic Medicine, has a PhD in Natural Medicine, and is a Diplomate of the American Clinical Board of Nutrition. She has several years' experience with whole food nutrition, herbal nutrition, functional blood work, hormone testing and hair analysis. She specializes in endocrine disorders and digestive issues. She co-manages patients with several practitioners and offers telehealth visits as well for her out of state patients. Her functional medicine practice is in Toccoa, Georgia with her husband Philip, who is a chiropractor. Her passion is teaching and training other practitioners, and she brings education, information, and entertainment together in a unique style. Dr. Lawrence has been the Executive Director of the American Clinical Board of Nutrition, and is a member of the Advisory Board of Functional Medicine University.