October 11th, 2023 | Wellness, Cancer
Dr. Anna Daily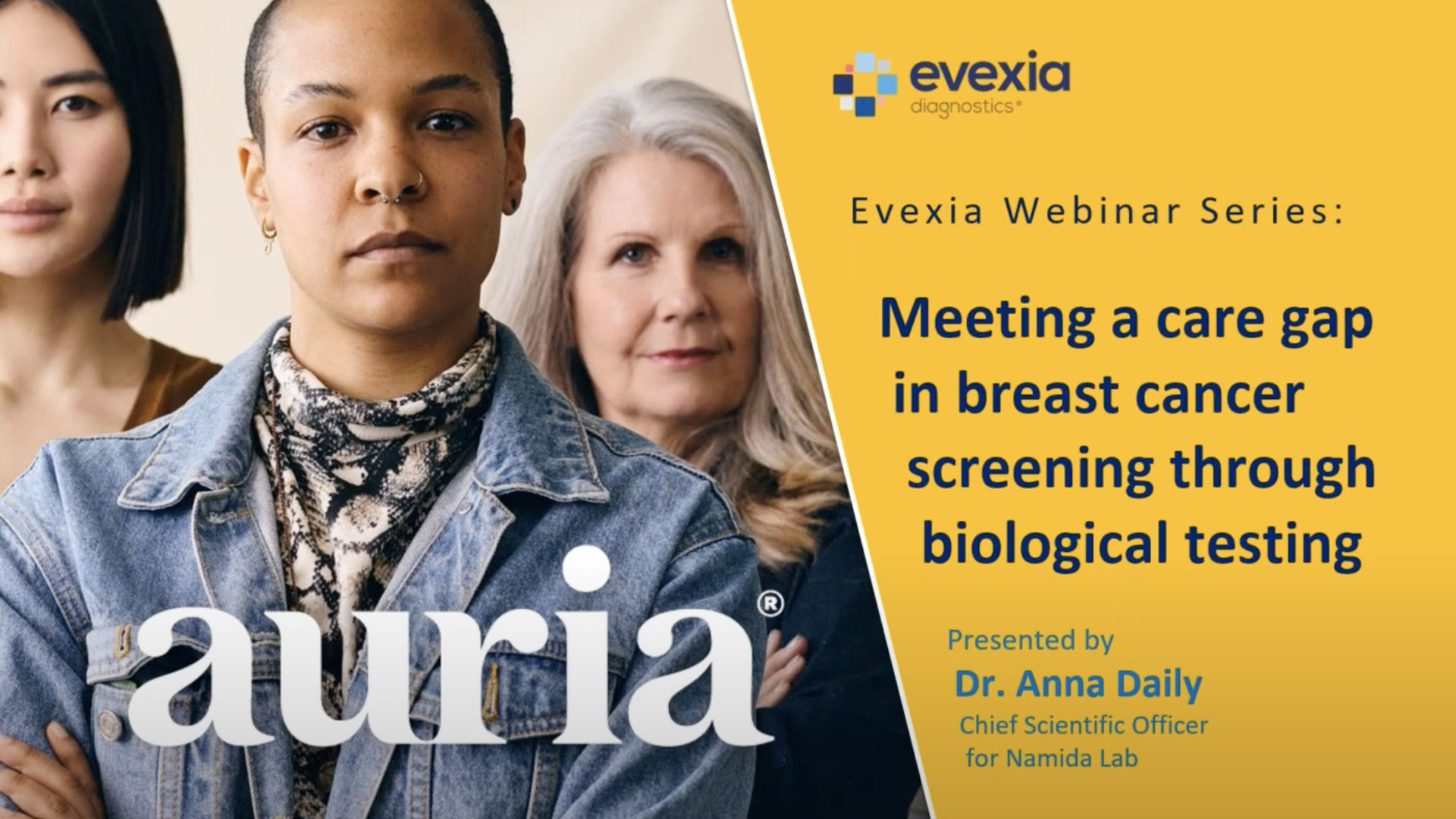 This webinar will discuss Auria, Namida Lab's biological breast cancer screening test. Available for women ages 30 and over, Auria quantifies two protein biomarkers together with age, to produce an Auria score. The score provides biological information regarding potentially clinically relevant activity in the breast tissue at the time of testing. Topics will include the research and development process of Auria as well as an understanding of how the test fits within the current breast health continuum of care.
Speaker: Dr. Anna Daily
Dr. Anna Daily has spent her industry career focused on exploring the potential of our proteome to advance preventative care, increase equitable access, and empower and educate individuals to be proactive in their health and wellness. Anna currently serves as the Chief Scientific Officer for Namida Lab and is the inventor of Auria, the award-winning first at-home biological breast cancer screening test powered by tears.She is a recognized leader in tear-based research and has worked in the breast cancer ecosystem for more than a decade. She has multiple patents, authored peer-reviewed publications, and has provided both national and international presentations of her groundbreaking work.Dr. Daily completed her Ph.D. in Cell and Molecular Biology as well as Postdoctoral training in Biochemistry at the University of Arkansas. She has a deep love for protein biochemistry and has found her calling in the characterization of proteins through biophysical and analytical techniques. She has a knack for making complex scientific concepts relatable to the layperson and it is one of her greatest joys. Anna is a native Arkansan and currently resides in Fayetteville with her husband and son.