October 25th, 2023 | Hormone
Speaker: Dr. Ruth Hobson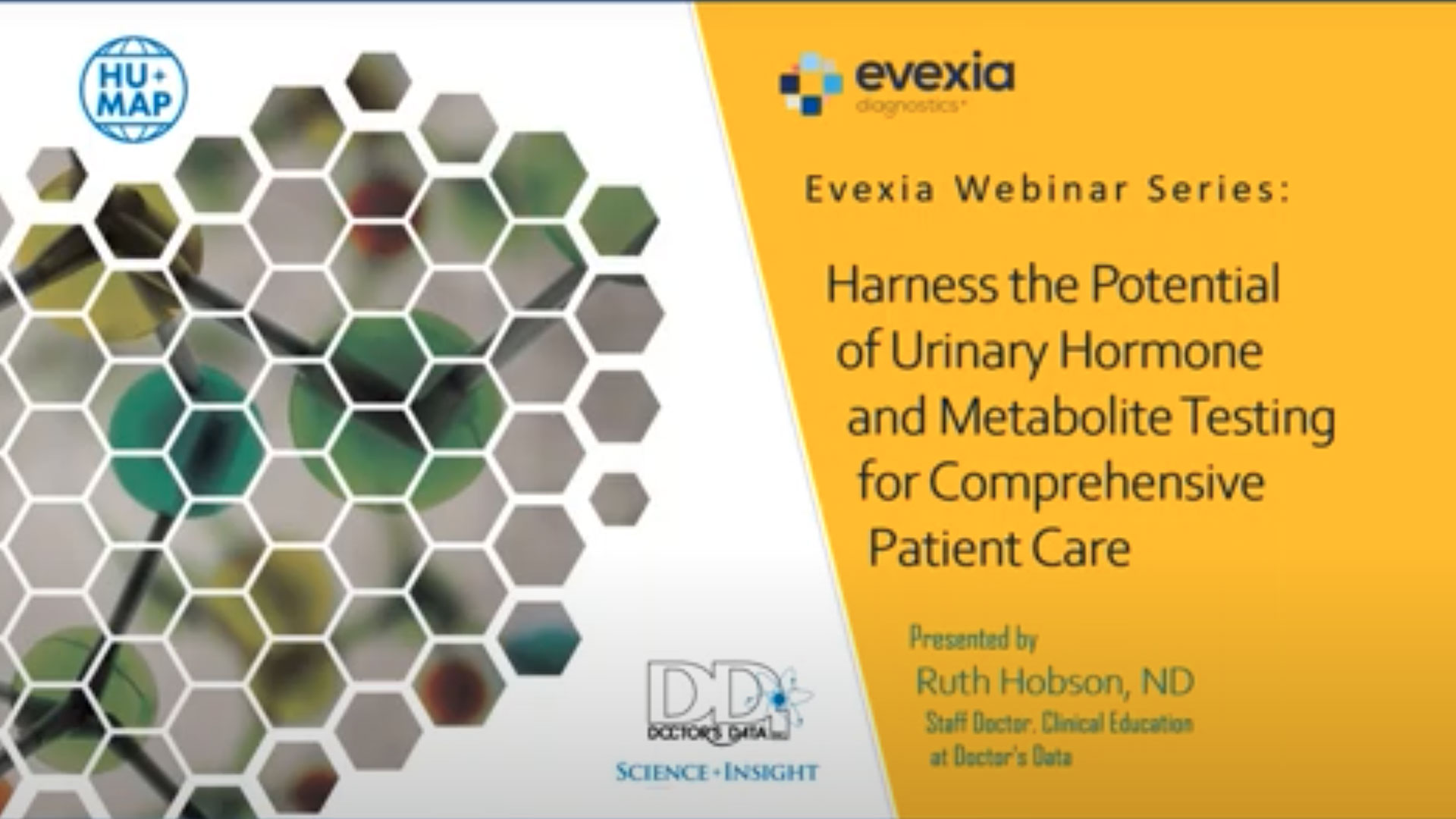 Patients are complex. There are many factors affecting patient health, and by assessing reproductive and adrenal hormones, as well as their metabolites, we can get a more well-rounded understanding of how nutrition, digestion, inflammation, stress, metabolism, and methylation may be contributing to the symptom picture. Urinary hormone and metabolite testing yield valuable information, yet many practitioners feel ill-equipped to interpret the vast information provided in these tests in a clinically useful way.

Join Ruth Hobson, ND in a walk-through of the 4 major hormone pathways (progesterones, androgens, corticoids, and estrogens) and their metabolites to understand how the Doctor's Data Hormone and Urinary Metabolites Assessment Profile (HuMapTM) can assist in a dynamic understanding of individualized hormone metabolism, allowing for precisely tailored treatment plans.

Learning Objectives:
1. Review when and why a practitioner might choose urinary hormone testing instead of (or in conjunction with) serum or saliva testing
2. Discuss the role of hormone metabolites in their relation to hormone health/pathology (i.e. breast cancer, prostate cancer, PCOS, hair loss, fatigue/insomnia, mood or cognitive concerns, and more)
3. Discover the clinical highlights of each HuMapTM test section
4. Gain an understanding of enzyme activity and phase 1, 2, and 3 metabolisms, leaving with clinical pearls regarding lifestyle, nutrition, order of treatment, and nutraceutical interventions to assist in optimal hormone health.
5. Highlight what makes the HuMapTM a unique testing option

Speaker:

Ruth Hobson, ND

Ruth Hobson is a practicing Naturopathic Physician and doctor in the clinical education department at Doctor's Data, Inc. She received her B.A from Brevard College in Health Science Studies with a minor in Biology and Chemistry.