Jan 24, 2022 | Food Sensitivity, Webinars
James White, CEO of KBMO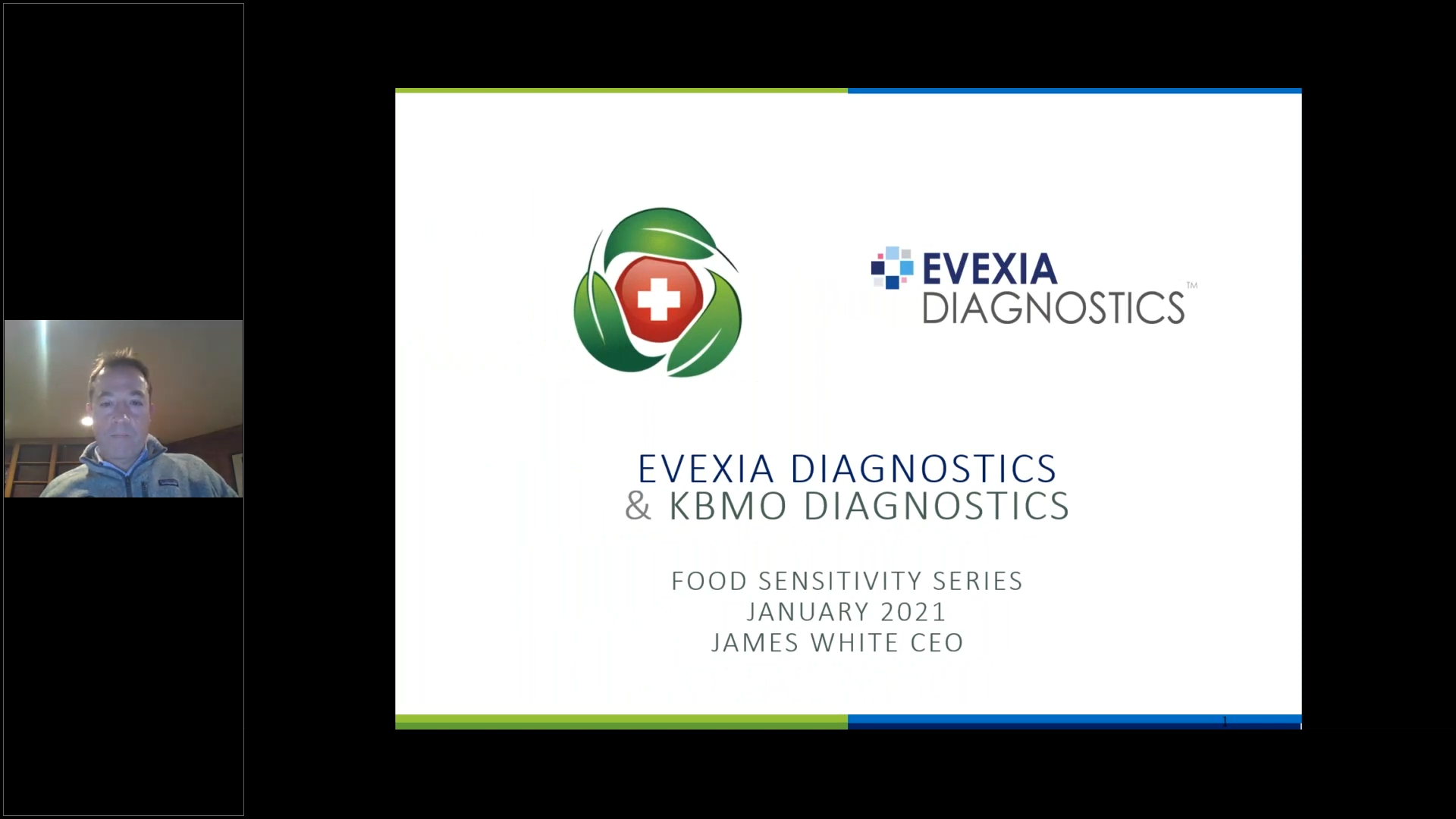 Special guest James White, CEO of KBMO Diagnostics. James will be presenting an introduction to the clinical insights offered by food sensitivity testing with the KBMO FIT Test (Food Inflammation Test). This event will be the first in a series of three webinars.
James White, CEO of KBMO acquired the developer of the patented FIT (Food Inflammation Test) Test which is the first assay to identify IGG1-4 and C3d, the inflammation marker simultaneously for 176 foods, colorings, and additives. The ability to help reduce inflammation by personalizing a patient's diet has the promise to reduce symptoms in cardiovascular, diabetes, IBS, and other autoimmune diseases as well as the opportunity to aid in weight loss. The company has expanded the product range to include FIT 22, FIT 132, and FIT 176 assays and soon to be launched Zonulin Assay.
The company has grown from 5 to just over 5,000 providers ordering the test in the USA and internationally through our distribution and Laboratory partners in Asia, Europe, and Latin America. The company's facilities include an ISO and FDA registered manufacturing facility, 2 CLIA High Complexity laboratories, Sales and Marketing, and Logistic Capabilities. During the COVID Pandemic, KBMO was one of the first commercial labs offering antibody testing and continues to offer PCR testing to providers today.