October 18th, 2023 | EMR/EHR
Speaker: Jeremy Malecha & Jenn Malecha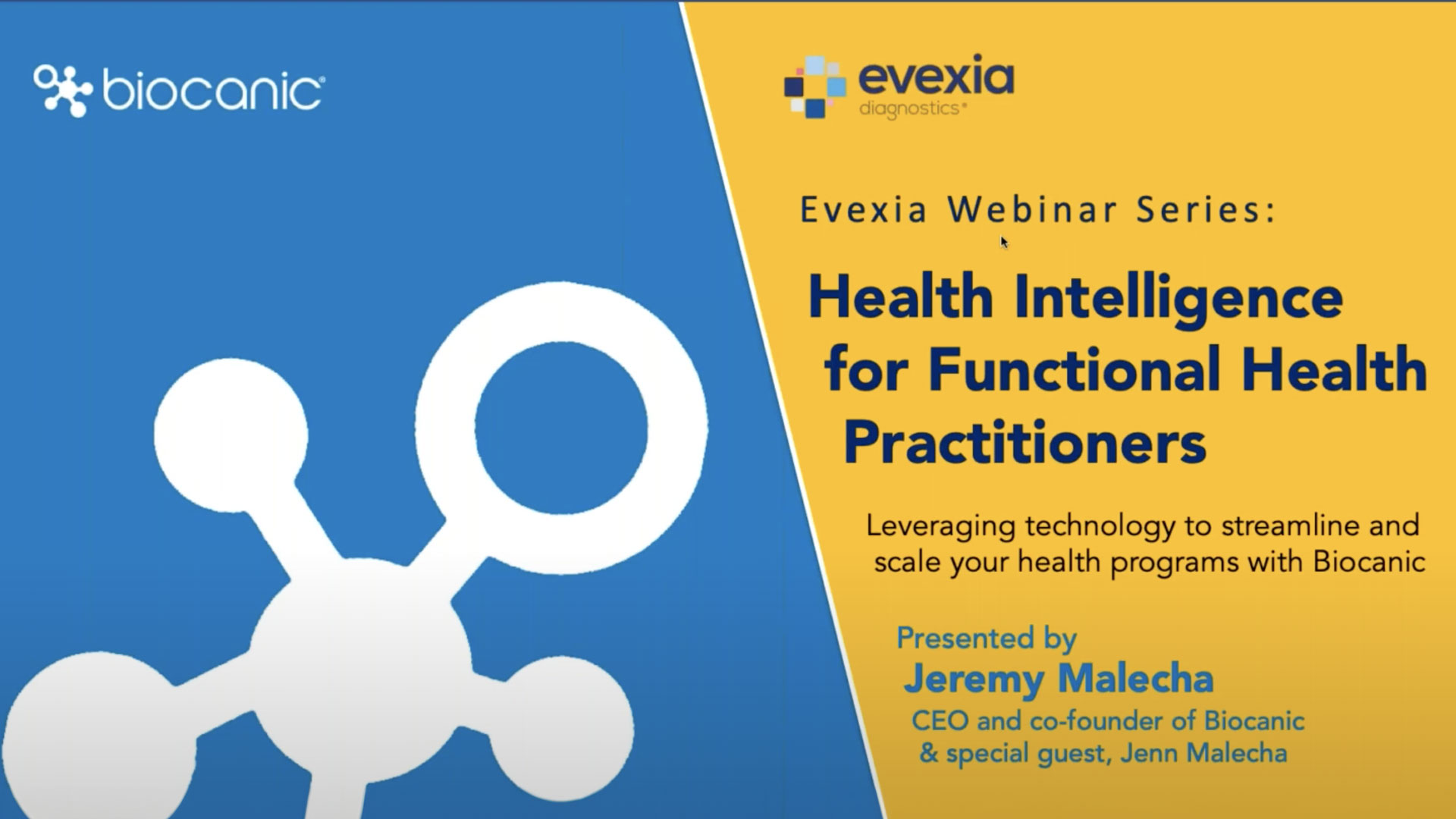 In this webinar, meet CEO and co-founder of Biocanic Jeremy Malecha as he discusses Biocanic, the only technology platform that is built for and by the personalized health industry. In this webinar, he'll interview his practitioner (and wife) Jenn Malecha, the Wholistic Health Boss, on how she uses Biocanic to streamline her practice and get to the root of Jeremy's health issues, leading to a 40lb weight loss and complete transformation in his health and vitality.
Speakers:
Jeremy Malecha is CEO and co-founder of Biocanic with over 20 years of healthcare and software-related experience. Prior to Biocanic, he was the Vice President of Strategy in ResMed's SaaS Business. Across his 10+ year career at ResMed he also held senior leadership roles overseeing global product management across the product portfolio and was the lead person behind the conceptualization and launch of the ResMed digital health ecosystem. Today, Jeremy is a catalyst for building a new integrative medicine marketplace rooted in the power of health intelligence and consumer advocacy so society can take back control of their health and wellness in a post-pandemic world. He holds a Bachelor of Engineering in Biomedical Engineering from Northwestern University in addition to multiple patents in signal processing for medical applications.
Jenn Malecha, the Wholistic Health Boss, helps career-driven, results-focused functional health entrepreneurs make $10K or more per month quickly by finding their ideal clients with a start-to-finish approach for building, pricing, selling, and efficiently delivering their programs so they can scale their impacts and income. As a business coach using over a decade of business through her (W)holistic Health Boss health coaching brand she also supports busy, health-mind professionals in taking back control of their health by giving them access to the right lab tests and resources so they can find the missing pieces of their health puzzle and actually fix what is wrong to get them back to feeling like themselves again.