Apr 28, 2022 | Metabolomics, Nutrition, Webinars, Wellness
Betsy Redmond, Ph.D., MMSc, RDN – Diagnostic Solutions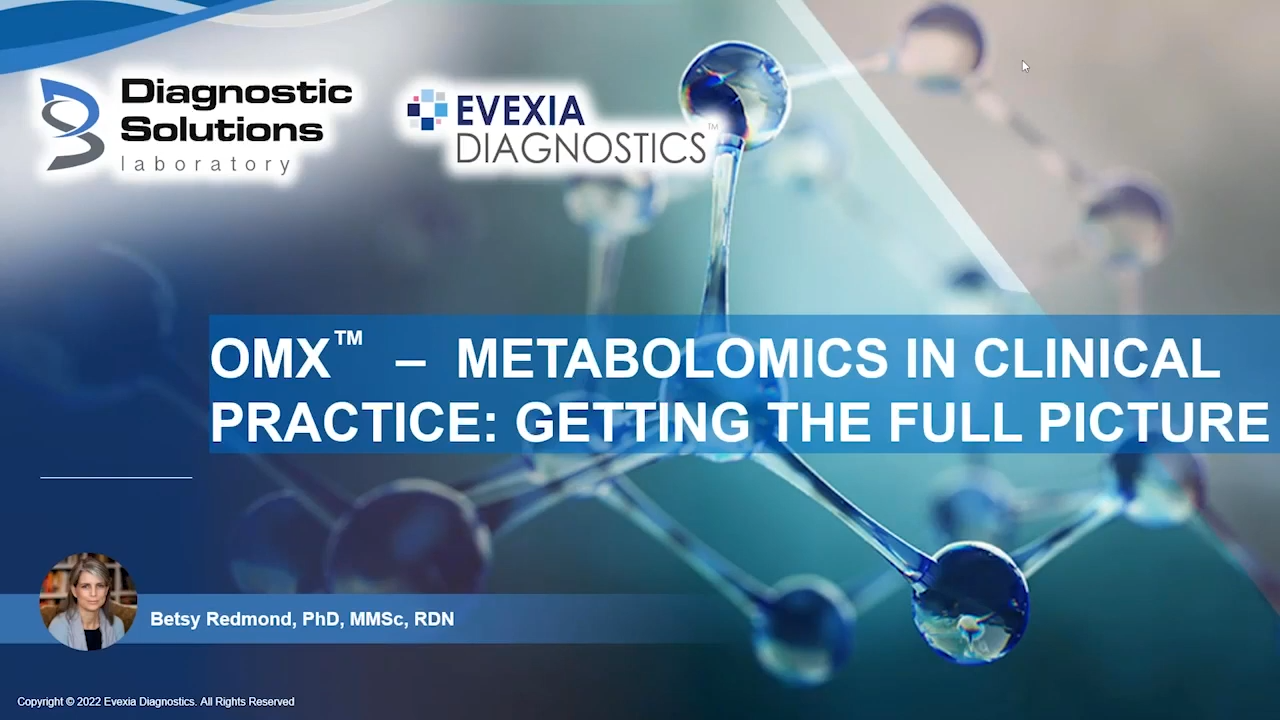 Functional Medicine has laid significant groundwork for providing a format to apply metabolomics in practice. An individual's metabolomic signature is the combination of metabolites that describe their core metabolomic state combined with the impacts of lifestyle, medications, physiology, and other key factors.
In this presentation, Betsy Redmond, Ph.D., MMSc, RDN, of Diagnostic Solutions Laboratory will use a case study to help clinicians understand how to identify metabolomic patterns of disease and link them to critical relationships with gut function and genomics.
In this webinar, Dr. Redmond will help practitioners:
1. Identify key metabolomic patterns of disease using the OMX Organic Metabolomics Profile
2. Learn to interpret results and personalize treatment to support metabolomic health
3. Discover the relationship between metabolomics, the gut, and genomics
Betsy Redmond, Ph.D., MMSc, RDN
Dr. Betsy Redmond is a private practice nutritionist and education specialist who uses a systems biology approach in diagnosing and treating nutritional issues. She is both conventionally trained with a Masters' degree in clinical nutrition from Emory University and a doctorate in nutrition from the University of Georgia. Dr. Redmond has over 15 years' experience in functional laboratory research and education, as well as involvement with Dietitians in Integrative and Functional Medicine.
Betsy tries to provide translational application by relating known and current research with clinical application. She believes that clinical application should go beyond what is assumed and include current knowledge to better optimize health. She provides nutrition assessment and education workshops in her private practice, works in education at Diagnostic Solutions. Before working in functional medicine, Dr. Redmond worked in university research and public health programs.