YorkTest Case Studies
With 40 years' experience in food intolerance and food allergy testing, and as a leading home health test provider, YorkTest works with your patients to optimise their diet and helps them take control of their health and wellbeing. See how the YorkTest has had a beneficial impact on the health outcomes of these patients.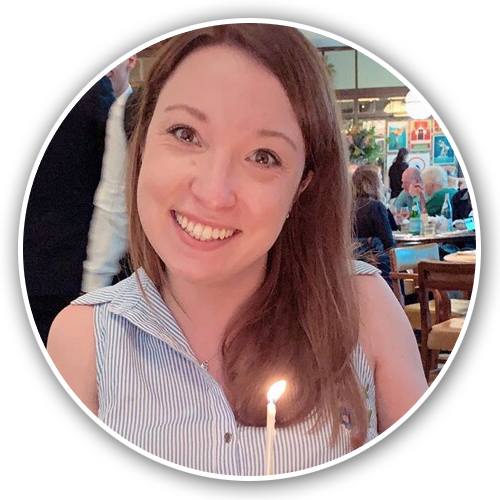 Stephanie Eaton
Symptoms: bloating, brain fog, anxiety
Food Reactions: cow's milk, egg white, plum, lamb, goat, pomegranate, buckwheat
Stephanie Eaton, a 28-year-old lawyer, suffered from a range of symptoms, including pain and Bloating after eating, Tiredness, brain fog and anxiety.
The symptoms which plagued her life for 7 years affected her social life, especially when attending work events.
The lawyer decided to take a programme with YorkTest after seeing an Instagram post from reality fitness star, Louise Thompson, who also saw benefits from a YorkTest program.
Her food intolerance* test revealed she was intolerant to a range of foods.
After taking her nutritional consultation, which is included with our tests, Stephanie saw her symptoms ease immediately.
She now has increased energy, no bloating and her anxiety symptoms have subsequently disappeared.
It didn't take long for the 28-year-old to notice a difference. Soon enough, she began to experience drastic changes in her symptoms.
"My symptoms reduced almost immediately and then continuously got better, I couldn't believe it!
"After a week the brain fog and tiredness were significantly better and then after a few weeks, all of my symptoms had gone!
"My life has changed in such a good way! I have so much more energy, no bloating and significantly less other symptoms, I am sleeping better, I can concentrate more at work, my anxiety symptoms have gone and I just feel generally healthy and good which I haven't in ages," Stephanie announces.
Stephanie has kept to her elimination diet but has attempted to re-introduce her trigger foods back into her diet.
"I have found I am now able to tolerate a little bit of dairy, so I have the occasional piece of chocolate and cheese!
"Eggs and lamb seem to make me tight chested, have heart palpitations and anxious – before taking the test I assumed that I was just stressed and anxious, but these symptoms go away completely if I avoid eggs and lamb".
To sum up how she feels, Stephanie says: "I feel the best I have felt in years and taking the YorkTest food intolerance* test was the best decision I ever made".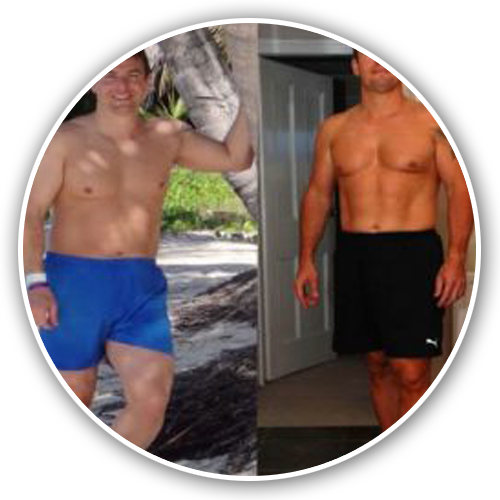 Matt Perry
Symptoms: fatigue, insomnia, weight management issues 
Food Reactions: peanut, mustard seed, gluten, grape
40-year-old Matt Perry had been struggling with weight management issues and poor energy levels before taking a food intolerance test with one of the most respected food intolerance testing companies, YorkTest. He was also having trouble sleeping which was affecting his ability to focus on everyday tasks.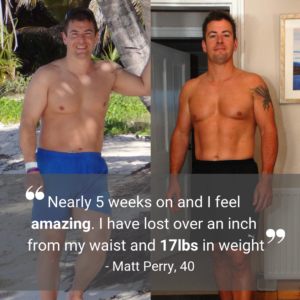 He decided to take a YorkTest Premium Food Intolerance Test programme to see if his diet could be contributing to any of his symptoms.
The process, which involves sending a finger-prick blood sample to their laboratory, revealed some surprising and unexpected reactions to Wheat, Yeast, Gluten, lentils, Peanuts, mustard seed and grape.
Speaking of his experience 5 weeks on, he says he feels "amazing". "I have lost over an inch from my waist and lost 17 pounds in weight; I go to sleep almost instantly rather than staring at the ceiling. My energy levels through the day are higher; I am more focused and clearer headed," Matt said.
He's also managed to defeat the cravings of his trigger foods. "I look at TV adverts for food now and think that would be nice, but I don't crave them anymore. The good thing is I am not on a diet, I have just changed my eating habits" he explained.
His active regime has also seen an improvement. "In my first triathlon of the season, I knocked 17 minutes off my time from last year!" Matt announced.
He concluded that "A simple test and re-education on your eating habits can turn your life around".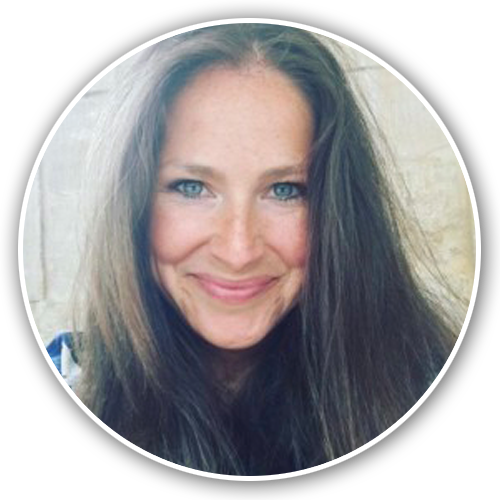 Jo Wimble
Symptoms: sinusitis, weight gain
Food Reactions: cow's milk, grape varieties, yeast, wheat, cashew nuts
"Since Identifying The Foods Causing Flare-Ups, My Chronic Sinusitis Has Cleared Up And I've Lost Half A Stone"
Award-winning entrepreneur suffered from chronic sinusitis and weight management issues. She has regularly prescribed antibiotics in a bid to control the painful symptoms. After starting to feel worn down from her symptoms, her GP referred her for an MRI scan, eye tests and ENT appointments, who recommended a procedure to take some bone away from the bridge of her nose. Her sister-in-law advised a Food Intolerance Test before she agreed to the surgery.
Jo's food intolerance test revealed Jo had reactions to cow's milk, certain wine grapes, yeast, wheat and cashew nuts. During her elimination diet, her symptoms began to fade and she can finally enjoy life "free from pain".
When Jo's results came back, she was shocked at the foods she showed a reaction to. "One of them was eggs – I eat around eight a week! I was also intolerant to dairy, wine, wheat, yeast, with borderline reactions to gluten and cashew nuts."
Jo had a consultation with a YorkTest Nutritional Therapist who advised her on replacing these ingredients with balanced alternatives. Jo admits it was a major challenge to overhaul her diet, but she persevered and within a month she noticed a difference – "I could feel my facial pain easing".
Although Jo had been determined not to let her symptoms stop her enjoying life, she can finally enjoy it free from pain. "I have much more energy and feel less lethargic. I now know if I eat or drink something on my intolerance list, as I will immediately have a flare-up." As a bonus, she also lost more than half a stone within three months. Why YorkTest?
Many people can go their entire life suffering from symptoms related to IBS, bloating, tiredness and more without even considering a food intolerance*, food allergy test or other health test. Our food intolerance tests have helped thousands of people, to identify their food sensitivities and optimise their diet and health. We'll do the same for you.
Unlike other tests on the market, we measure all four subtypes of food-specific IgG (1-4) compared to some which test only for IgG4. This is important as it ensures all of the different food-specific IgG reactions are detected.
IMPROVE YOUR GUT HEALTH AND IMMUNE SYSTEM
Your gut is home to 70% of your immune system. You can support your gut health by reducing your "immune load", and removing ingredients that may be causing it to overwork from your diet.
TAKE CONTROL OF YOUR WELLBEING
Taking a test can help you to take control of your overall health! Within 7 days, you'll receive your very own 'food fingerprint' and you'll finally know which food and drinks you're intolerant* to.