Jan 31, 2022 | Mercury
Speaker: Dale White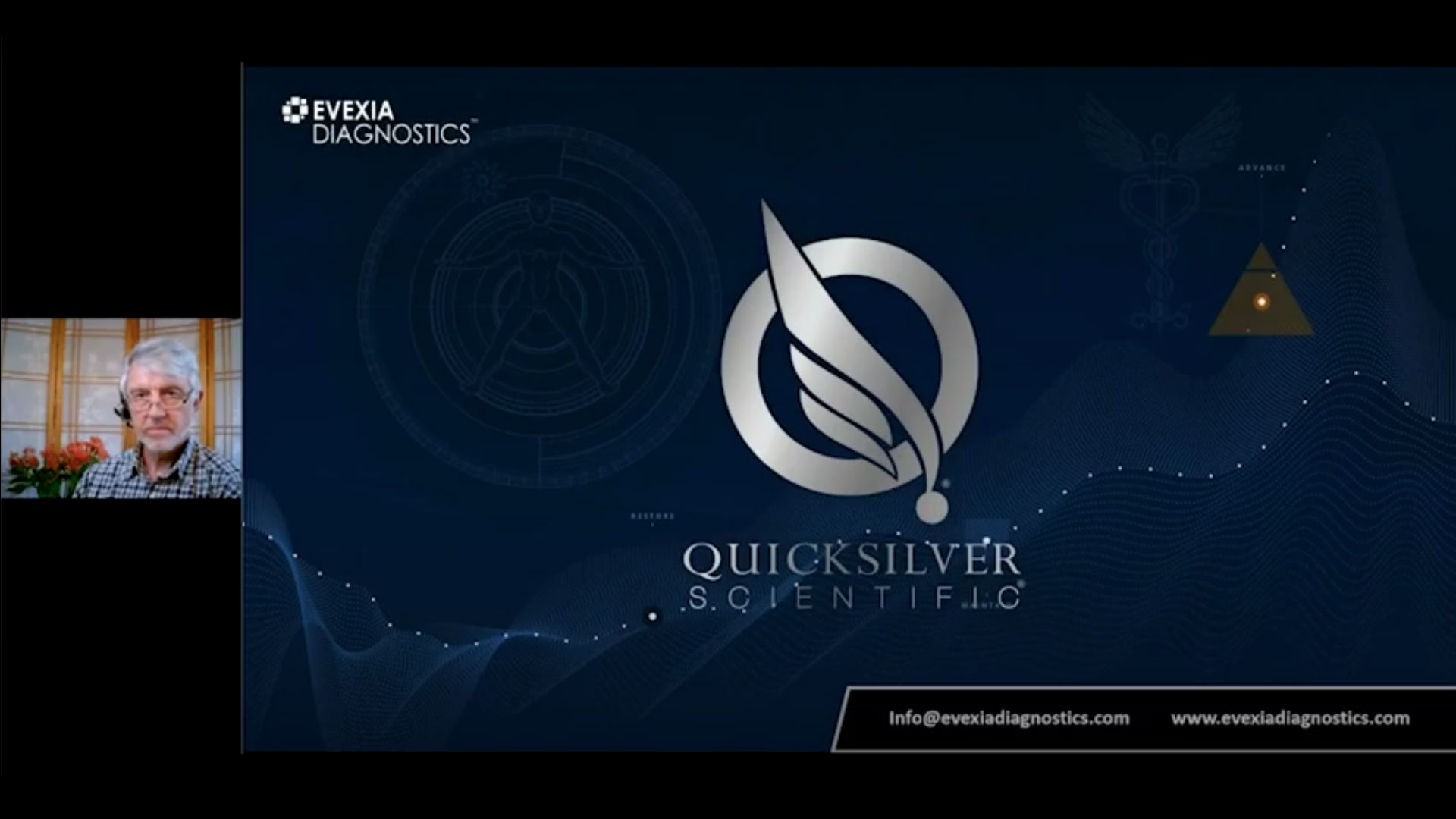 We invite you to view this informative webinar with special guest Dale White, Clinical Consultant for Quicksilver Scientific. Dale will be presenting an introduction to the Mercury Tri-Test's clinical insights along with some case studies.

We are honored to host this live webinar event with special guest Dale White, Clinical Consultant for Quicksilver Scientific. Dale has been a California State licensed acupuncturist in clinical practice since 1990 and has served diverse patient populations of the San Francisco and North Bay areas, including HIV + patients during the AIDS epidemic. He practiced extensively with neurological rehabilitation and chronic pain patients privately and in a medical hospital. In the last several years, his clinical focus has shifted to the epidemics of Lyme Disease, Chronic Inflammatory Response Syndrome, and Autoimmune Disorders.

Dale performed his undergraduate studies in Pre-Med and mathematics at The Evergreen State College and Seattle Central Community College in Washington State. He attained his Masters in Traditional Chinese Medicine from the American College of TCM in San Francisco in 1990 and Diplomate status with the National Board of Acupuncture Orthopedics in 1991.

Dale has certifications in Japanese Classical Meridian Therapy and Toyo Hari and studied with Japanese Masters such as Kobayahi Shoji, Ikeada, Koei Kuwahara, and others. He has additional certifications in Western Herbal Studies and Biological Detoxification and has studied Homotoxicology, European Drainage Homeopathy, Darkfield Microscopy, and German Biological Medicine in the tradition of Gunther Enerderlien.

In 2001 Dale began studies in Functional Medicine, including blood chemistry, endocrinology, detoxification, and brain chemistry. All aspects of a varied and eclectic training and clinical practice came into simple clarity and focus after meeting Dr. Christopher Shade, founder and chief scientist of Quicksilver Scientific, in 2015.